Feel free to grab any of the banners and use them on your site. Right click and save the image, or simply copy/paste the code below into your web page.
Thanks to everyone who hepled me out with these awesome banners for our forum! If you're interested in making such a Banner too, check this topic out:
Banners for I'mViddingIt!
I will update you here, if new banners will be added^^
Banner made by xXArcaneFeatherXx
Code:

<A HREF="http://imviddingit.withme.us/" >
<img src="http://img535.imageshack.us/img535/919/banner1ag.jpg">
</A>
Banner made by cmcharmed
Code:

<A HREF="http://imviddingit.withme.us/" >
<img src="http://i944.photobucket.com/albums/ad287/cmcharmed/signature/imviddingitbanner2.jpg">
</A>
Banner made by cmcharmed
Code:

<A HREF="http://imviddingit.withme.us/forum.htm" >
<img src="http://i944.photobucket.com/albums/ad287/cmcharmed/signature/imviddingitbanner.jpg">
</A>
Banner made by StaticPlay27
Code:

<A HREF="http://imviddingit.withme.us/forum.htm" >
<img src="http://i52.tinypic.com/2eg8egw.jpg">
</A>
Banner made by StaticPlay27
Code:

<A HREF="http://imviddingit.withme.us/forum.htm" >
<img src="http://i53.tinypic.com/fcvawx.jpg">
</A>
Banner made by StaticPlay27
Code:

<A HREF="http://imviddingit.withme.us/forum.htm" >
<img src="http://i53.tinypic.com/ziqgp0.jpg">
</A>
Banner made by StaticPlay27
Code:

<A HREF="http://imviddingit.withme.us/forum.htm" >
<img src="http://i53.tinypic.com/2m29lw5.jpg">
</A>
Last edited by Mina on 14th August 2012, 3:58 pm; edited 3 times in total
Banner made by InfinityFantasy
Code:

<A HREF="http://imviddingit.withme.us/forum.htm" >
<img src="http://i717.photobucket.com/albums/ww179/OhMyFantasy/VIDDINGIT_Logo.jpg">
</A>
I'm Vidding It! - Banners (February 2011)
Code:

<A HREF="http://imviddingit.withme.us/forum.htm" >
<img src="http://i739.photobucket.com/albums/xx38/MinchenLinchen/Banners/IVIBanner1Kopie.png">
</A>
Code:

<A HREF="http://imviddingit.withme.us/forum.htm" >
<img src="http://i739.photobucket.com/albums/xx38/MinchenLinchen/Banners/IVIBanner4Kopie.png">
</A>
Code:

<A HREF="http://imviddingit.withme.us/forum.htm" >
<img src="http://i739.photobucket.com/albums/xx38/MinchenLinchen/Banners/IVIBanner2Kopie.png">
</A>
Code:

<A HREF="http://imviddingit.withme.us/forum.htm" >
<img src="http://i739.photobucket.com/albums/xx38/MinchenLinchen/Banners/IVIBanner3.png">
</A>
Code:

<A HREF="http://imviddingit.withme.us/forum.htm" >
<img src="http://i739.photobucket.com/albums/xx38/MinchenLinchen/Banners/Ivibannerbutton2.jpg">
</A>

Banner made by Chiron2009
Code:

<A HREF="http://imviddingit.withme.us/" >
<img src="http://i39.servimg.com/u/f39/14/69/88/49/iviban10.jpg">
</A>

Banner made by Chiron2009
Code:

<A HREF="http://imviddingit.withme.us/" >
<img src="http://i39.servimg.com/u/f39/14/69/88/49/iviban11.jpg">
</A>

Banner made by Chiron2009
Code:

<A HREF="http://imviddingit.withme.us/" >
<img src="http://i39.servimg.com/u/f39/14/69/88/49/ivibut10.jpg">
</A>

Banner made by Chiron2009
Code:

<A HREF="http://imviddingit.withme.us/" >
<img src="http://i39.servimg.com/u/f39/14/69/88/49/ivibut11.jpg">
</A>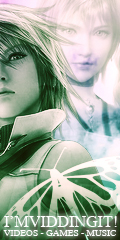 Banner made by Chiron2009
Code:

<A HREF="http://imviddingit.withme.us/" >
<img src="http://i39.servimg.com/u/f39/14/69/88/49/vertic10.jpg">
</A>

Banner made by Chiron2009
Code:

<A HREF="http://imviddingit.withme.us/" >
<img src="http://i39.servimg.com/u/f39/14/69/88/49/vertic12.jpg">
</A>

---
Permissions in this forum:
You
cannot
reply to topics in this forum