We are accepting applications with immediate effect. Please note
 this topic is not for chatting. If you have a question, post it, otherwise don't post here.
Moderator Requirements


Must be a friendly, helpful and open-minded person

Must be a part of the community for at least one month

You should be an active member -  if you've been absent for some time and would like to return to us now, that's fine. Just make sure that you will be present now and in future. 

You are responsible for any topics which are posted in 'your' section(s). So you should not only visit the forums regularly, but also be posting there as an active forum member, to understand what's going on and to keep your sections alive.

This requires a serious time commitment. If you are in school, have a demanding work schedule, have numerous commitments elsewhere- this is not the right position for you.


Must be able to type proper English

Must not be banned or previously banned from our website

If you are invited to our team, you will receive further information regarding rules and duties, so you should be open for stuff like that. Different sections require different handling and obviously we have made some changes, so it wouldn't make sense to discuss all fo this here.

How to apply


Fill in the questionnaire below and pm it to both, JessieH498 and Mina

Moderators Questionnaire wrote:What are your areas of interest on IVI and why?
Do you have any moderation experience?
What areas of IVI would you prefer to be a moderator of?
What are your editing strengths?
What can you bring to the team?
Why is it important to check forum sectors weekly?
How active do you tend to be?
If you would like to apply for the guild reviewing team, please answer these questions additionally:
Guild Members Questionnaire wrote:Why do you want to be an official IVI Beta Tester?
Do you think negative feedback is acceptable?
Can you easily find and explain flaws in other's work?
Once we have received and discussed your applications, we will make our decisions and inform you whether or not you are invited. Please note, that even if you will be invited, you will not be able to join the team before January.
Former Moderators
If you have been a moderator on IVI! before and would like to stay or get back in our team, you are cordially invited! Please send me a short message, including the forums that you would like to moderate, so we can discuss details.
List of former moderators:
ashe12mariana
xSplash_123
Chiron2009
windyangel
cstar
DannyDomoSan
Lymun
playingxfavorites
xMoji
Seeraai
11tiggers
I have perivous mod work, keeping everyone safe, making sure everyone following rules and regulations, following updates, giving support, handling all issues and concerns, as well as welcome all new members, treating them all with respect.
Hi josephdeluca,
thank you for introducing yourself. If you are interested in moderating one of our forums, please read the full post above and follow the instructions for the application process.
___________________________________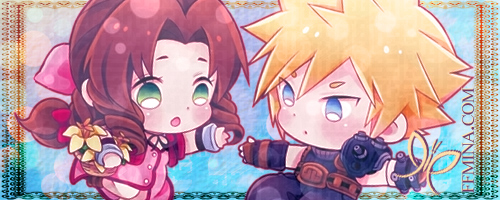 Youtube ~ Tumblr ~ Facebook ~ DeviantArt ~ Clerith Videos

Ty, and yes I am very interested and will send a pm with my reply.

---
Permissions in this forum:
You
cannot
reply to topics in this forum