[Edit: I think this is posted in the wrong category. I should have posted it in the game section of Footage and Copyright, right? I'm sorry if this is wrong :/]
I've played FFX several times but I just can't remember at all in which part Lulu says: He's dead, okay? Dead! to Wakka. (she's referring to his dead brother Chappu)

If anyone could tell me which clip this is I would be very greatful!
Last edited by Feta on 20th June 2011, 4:05 am; edited 1 time in total
It's in Lulu's first CG scene; where Tidus observes through the tent curtain Lulu and Wakka talking. She say's that line, and then when she walks away, she says, "Enough, Wakka."


That's where I think it is; I can't picture it taking place anywhere else.
Although, now that I'm looking at the scene, she doesn't say what you've quotes.


Here's how that conversation went:


Lulu: He does look a lot like Chappu. I was surprised too, the first time I saw him. But no matter what he looks like, he isn't Chappu. You shouldn't have brought him here in the first place!
Wakka: Yeah, but...He needed our help.
Lulu: Excuses again?
Wakka: Yeah, but...
Lulu: That's it. No more. Enough, Wakka!


Maybe that's what you were looking for? Sorry I can't help further. :/ I can't remember another time she and Wakka are alone and she gets angry about Chappu.
___________________________________
Thalia's Book Reviews
After endless hours of looking at the footage I found it some minutes ago.
Yeah, that's the one.

Thank you, anyway. :)
___________________________________
Thalia's Book Reviews
Lol, yeah you're right hun, wrong category ^^

- topic closed -
- topic moved to the Game Footage section -
___________________________________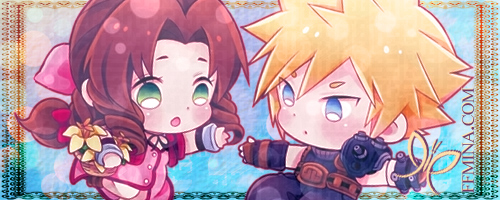 Youtube ~ Tumblr ~ Facebook ~ DeviantArt ~ Clerith Videos


---
Permissions in this forum:
You
cannot
reply to topics in this forum