***

A Journey For Hope (2009 - Reupload)

presented by MemoRised Pictures





MRP's first MEP , produced in June, 2009 was finally reuploaded.
Unique and legendary in its oustanding unity and storytelling, this MEP would inspire many other studios to follow its style. Please enjoy watching and feel free to share!
[~ MemoRised Pictures ~]
Leader:
MinasPassion [Lightning]
https://www.youtube.com/user/MinasPassion
Members:
*** Kairih92 [Cloud]
https://www.youtube.com/user/Kairih92
*** Feta19 [Tifa]
https://www.youtube.com/user/Feta19
*** PassionXxKyohaku [Zack]
https://www.youtube.com/user/PassionXxKyohaku
Former Member:
xXArcaneFeatherXx [Aerith]
https://www.youtube.com/user/xXArcaneFeatherXx
[~ VIDEOINFORMATION ~]
[~ FOOTAGE ~]
Final Fantasy X
Final Fantasy XII
Final Fantasy VII Advent Children
Final Fantasy VII Crisis Core
Final Fantasy VII Dirge Of Cerberus
[~ MUSIC ~]
Suteki da ne (Orchestral Version) - Final Fantasy X
Composed by: Nobuo Uematsu
Performed by: Ritsuki Nakano
[~PARTS ~]
1 - MinasPassion
2 - xXArcaneFeatherXx
3 - Feta19
4 - MinasPassion
5 - PassionXxKyohaku
6 - Kairih92
7 - xXArcaneFeatherXx
___________________________________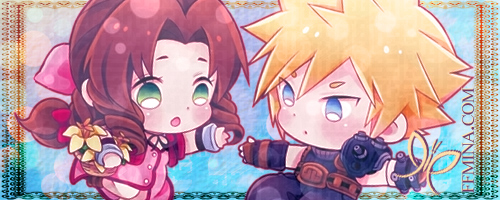 Youtube ~ Tumblr ~ Facebook ~ DeviantArt ~ Clerith Videos


---
Permissions in this forum:
You
cannot
reply to topics in this forum