Unconscious [CloudxTifa]
Go to page :

1, 2
11tiggers
Passionate Editor

A/N: Did i ever tell you guys how MUCH i love your reviews? :3 no? well I LOVE LOVE ZOMG I LOVE DEM 8D -heart- Sorry for the long wait but this week has been prettttyyyyy hectic XD
Chapter 8
Seventh Heaven



Thus the long stretch of silence ensued. Embedded with an extreme amount of awkwardness and a touch of shock.

"Z...Zack?" Tifa's eyes were still wide, her hands shook...almost violently.

"Ermm...hi." Zack's face creased with worry as he stared at the expression of the onyx haired bar-tender, watching how her hands suddenly went to retrieve the broken pieces of glass lying absently on the floor.

"AH! Come in." Tifa struggled a comforting, welcoming smile as she forced herself to look up into the eyes of a SOLDIER.

Cloud encouraged Zack in as he went to help Tifa with the collection of the shards of glass.

"No...leave it." Tifa waved her hand dismissing Cloud from his offered help, aiming at him to tend to his friend.

Nothing needed to be said. Cloud stood and left the conflicted Tifa to continue in what she was doing. Her hands struggled to grip the glass as the shaking did not sieze, and tears brimmed her waterline once again. Why...am i even close to tears? With her blurred vision slowing the progress of her work she decided to pull herself together, emotional strength was her positive point, she couldn't let a small thing like this stop the working clockwork within her emotional balance.

Suddenly she hissed under her breath as a piece of glass sliced an inch down her index finger, blood followed. She chucked the shards she has collected in her hands in the bin and headed for the bathroom upstairs to wash the crimson liquid that ran down her palm, rapidly heading for her wrist.

"Denzel, watch the bar for a second please." She gave a warm smile before she took off up the stairs.

Cold water numbed the cut, clearing off all the remaning blood that wanted to stain her finger. Grabbing a nearby towel she gently dabbed the cut, the numbness disipating being replaced with a pain close to that of lemon juice in the wound.

"Me and my clumsiness." She slightly giggled to herself, more so for reassurance and to calm the mixed emotions she was experiencing.

Generous spots of blood reminsced upon the towel as she replaced it on the railing it previously occupied. She wasn't ready to waltz back into a room full of customers. So she waited....and waited...until the tears that threatened to fall....had fallen.
___________________________________
"THE PRINCESS' MAN"
New Currently Airing Korean Drama. A MUST WATCH!
.♥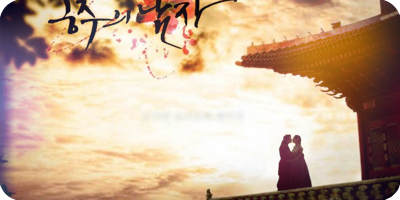 Go to page :

1, 2
Permissions in this forum:
You cannot reply to topics in this forum